#Graphic design How to learn to use Photoshop in 1h30?
Photoshop is a computer-assisted retouching, processing and drawing software, launched in 1990 that revolutionized photography and even the design that one could do with it. Published by Adobe, it is mainly used for processing digital photographs. He works mainly on raster images because the images are made up of a grid of points called pixels. The interest of these images is to reproduce subtle gradations of colors.
Freeware alternative: Gimp (very complete tool); Irfanview (for quick cuts) *
* download from the publisher's website
Know the standards: paper printing or internet?
Impression offset
For jobs intended for offset printing, such as posters for example, we work with images with a resolution of 300 dpi or ppp ( dots per inch ) and color definition in CMYK (Cyan Magenta Yellow Black). The definition of the image must be established according to the specifications of your printer. To learn more about the difference between RGB and CMYK
Internet use
For internet use we will work with a resolution of 72 to 120 dpi and colors in rgb . Note, however, that for clipping work you will be more comfortable with large, high resolution images. The format should be adapted later.
Photoshop environment
The menu is quite intuitive and its main entries are:
Files : open in several if you have to work different images
Edit : use to go back, or use the history window to go back / cancel operations; here you will mainly use "transformation"
Image :

Mode : We have seen cmyk and rgb modes, you will eventually need to use black & white
Image size : you can manage dimensions and resolutions
Size of the work area : very practical to adapt the work area independently of the image, to create a mask (portrait model in 600 * 800 for example)
Rotation : adjust the horizon line on landscapes for example

Layer : to manage layers and create new ones
Text : to manage characters and paragraphs (line spacing for example)
Selection : you will often use it to "deselect" especially
Filter : allows you to apply filters on photos
3D : no need in beginner training
Display : you will be able to zoom but you will often use the " screen size" or "real pixel size " functions
Window : allows you to display the toolbar or essential layers and history windows
Help : this can be useful but asking Google specific questions also works very well
Photoshop Toolbar
This tool is very complete and the functions you will use the most are:
Pointer : to move an element
Selector : to select a geometric shape
Lasso : isolate a complex shape
Magic wand : isolate a solid color area
Cutout tool : select and cut an area
Eyedropper : select a color
Duplication buffer : duplicate a shape or more often a background
Eraser : finely erase an outline
Paint bucket : "pour" a color
Text : write a text
Color : select a color, standard hexadecimal is easier to use than rgb or cmyk
For each button there are 3 variants accessible by a simple right click.
Example: we isolate with the pipette the color of the boardshort: # 4C5F4A
There are tools like color-hex.com that allow you to choose color swatches or even associated colors. This is very practical when, for example, you have to create a button that changes color when you pass the cursor over it (hover effect). This is mostly done in css to customize a website but that's another topic.
Exercise: crop a portrait with Photoshop
Choice of image
I recommend if you are using google * to use the size filters or inject the image you want to work into the search to see if there is one in a larger format than the one you have.
* Pay attention to image rights
In the case of Fred David, I chose a contrasted photo , i.e. where the 1st level of image stands out well from the background because if the background merges with the first level you will have a lot of trouble doing that simply.
The most difficult to cut are the hair, choose a photo where the cut is "clean" and relatively smooth.
Principle of layers in Photoshop
The main advantage of Photoshop is that it uses a layering system. Be careful to select the layer you are working on. Here we right click to duplicate the layer and deactivate the background layer by clicking on the eye.
Trim the portrait
Then we will use the magic wand to remove the bigger one, then the magnetic lasso for the outlines. When passing the lasso, do not hesitate to click to fix the selection point in the least contrasting places. With the selection tool, empty the spaces.
To empty the selection, press the "Delete" key
You can adjust a selection with the Shift keys to add and Alt to remove.
Trim finishes
You won't get the result of a real graphic designer, but the goal here is to have a quick and efficient solution.
Now you have to work with the real size of the pixels, or an additional zoom if necessary and try to have a nice definition of the outlines and avoid sharp breaks and pixelation of the image. For this, we will use the same tools as before and the eraser to smooth the outlines .
Choose the thickness of the rubber as well as its hardness . 50% hardness provides a very useful halo effect for smoothing without pixelating.
You can control the quality of your clipping by including a layer under the cropped image that you fill with a contrasting color, here red. In the image below, I was able to identify spots on the left.
Recording format
If you save in .jpg you will have a white background. For a transparent background, save as png-24.
Superimpose 2 layers with Photoshop
Open a background image then select the portrait in the other window. Do control + C to copy, then control + V to paste the portrait onto the background image.
If the portrait is too small, take care to adjust the image size first. If it is too large, click on transformation> scaling . Press the Shift key to keep the portrait proportions and adjust the size.
Save the composition in .jpg rather than in png, the image will be lighter (250Ko instead of 1.5Mo). For your information, the total size of this page is 1.18MB . A factor that influences the loading time of a web page!
You now know how to use Photoshop basics and transparent .png images.
To easily create advertising media: postcards, posters, go to https://www.canva.com/fr_fr/
To find out more about Fred david
Specialist in growthacking and e-commerce, you will benefit from our experience to develop your contacts and your turnover in record time!
SEOCAmp Paris 2020
Black Hat Cycle Case Study
How to self-finance your startup with aggressive netlinking? or the story of the launch of a platform that without branding, without social networks, without (marketing) partners and without legal notices... generated €100,000 with just a few web pages , good marketing and good SEO!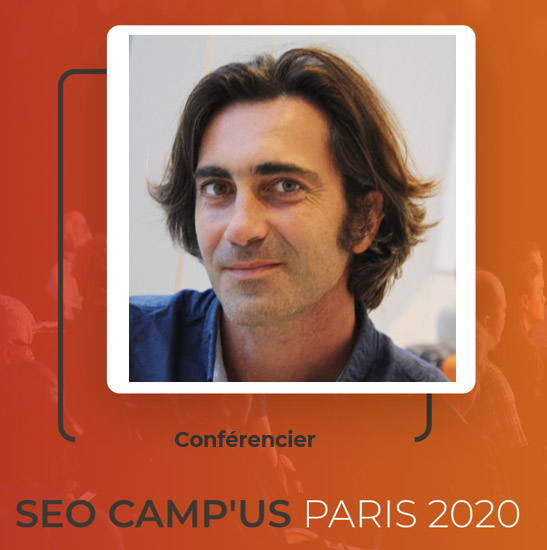 Return on investment
Did you know that google referencing is the central pillar of your communication? Undoubtedly the most profitable leverage around which your paid advertising actions should revolve.
Free quote

We offer professional SEO services that help websites dramatically increase their search score to compete with the highest rankings even when it comes to highly competitive keywords.
Receive one free advice per week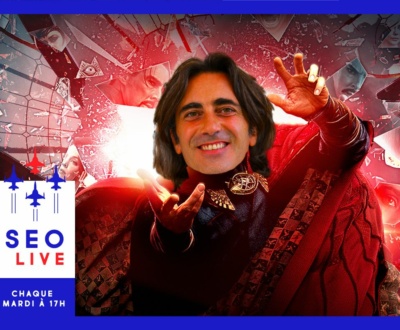 GPT-3, seo-txl, Jarvis, OpenAI, Architect… The enthusiasm for these tools is so great…