E-commerce: How to boost Internet sales effortlessly?
Are you a craftsman with great know-how entering e-commerce? You are in the kitchen or gastronomy, jewelry and accessories ... Administration and marketing are not your cup of tea, but e-commerce allows you to sell directly , remotely and generate good margins. Here are some useful tips to get you started.
1. Price or scarcity strategy
Consumers have always been looking for 2 elements on the internet: Rare products or "price" ("cheap" products) . The most difficult thing is certainly to perpetuate a business based on "cheap" products. It is always possible to do less. Moreover, for that it is necessary to return in a logic of volumes. Large volumes, high cash flow requirements and few margins : you, craftsmen, do not favor this mode of production. You prefer the know-how and the quality of a unique product designed by you at the price of quality.
2. Know-how and make known
Master of your own production, you wonder how to promote your know-how? It's not that complicated, you have to put yourself forward through photos or videos in order to convey your love of work. Example: in the workshop, in the fields, in the kitchen ...
Communicate on what you love! Your values have built your business and your success.
3.Transmit your passion
A well-developed job: from the manufacturing process to your apprenticeship over several months and years. Do not hesitate to hook your audience on "your" expertise and what it will bring them.
Be careful not to say too much: even if it is very interesting, do not go over all your years of learning or overly technical explanations. Keep it short and clear, what interests the customer is what your product or service will do for them.
We call this the "customer benefit"
4.Value your products
Creating a " technical description " is essential, the " sentimental description" is essential. Beyond the ingredients and materials that your product or service may contain, tell them its story.
Consider stimulating customer interest by telling them how much fun your product is. Give them Madeleine de Proust: "nostalgia for the flavors of your childhood", "the pleasures shared with family or friends" → In short, make your product unique and singular
Example: Basque chicken from Aubard
"Of course, its neck is thinner than that of an ox, its liver is less fatty than that of the duck, its feather more banal than that of the peacock.
But he doesn't care. Because he, a little chicken from the Basque Country,
he runs in the farmyard, he flutters among the hens, and utters the cry that makes the sun rise. And that's the good life.
And at worst, in the end, it will all end up in a sweet sauce of simmered vegetables to make the famous Chicken Basquaise that we are enjoying. Between us, there is a worse fate. "
5. E-commerce is above all commerce
The price
Have a single pricing policy: don't mark up your prices in the online store because it has cost you time or money. If you opened a physical store you wouldn't. Remember that the barriers to buying relate to the act of purchase itself. The loss rate of buyers from the cart page to the checkout page is typically 66%.
Why ? Your catalog is flat, there is no promotion or "event" sales , limited in time. Be careful, don't limit your promotions to the price factor. Try to be creative and keep your margins.
Example: for the purchase of half a ham, a box of Espelette pepper pate offered.
Even a reduction of € 1 on a product at 30 is an incentive and it generates good results. The little game of promotions is all the same to keep your margins!
We generally have 20% of products which make 80% of the turnover, but we still want to introduce our entire product range = this is a good compromise. The customer will be able to taste the product offered for free and if it pleases him, he will buy it back.
Logistics and free of charge
The price of transport is an important factor in the purchasing process. Reduce its impact by offering relay points . The free of charge is often what makes it possible to increase its turnover very quickly.
Example: I saw a customer increase his sales by + 30% each year and go from 75 to 150 k € in 2 years by decreasing regularly and throughout the year his free shipping.
Payment systems
At the crucial moment of the sale, it is important to offer a means of payment in accordance with "customer needs". Some want guarantees offered by their credit card and ask for a system like payplug . While others will prefer to pay directly with their electronic wallet ( PayPal ), because it is fast and secure.
Example: I have already seen an e-merchant increase their sales by 10% by adding a payment method. On 3 million euros of turnover, this is not negligible!
Testimony of Ludovic Lasserre from Comptoir du Surf
The majority of purchases under 100 € are made with Paypal and those above by Payplug. What is practical with Payplug is that the customer does not have to create an account, the interface of the page personalized in the colors of my brand. The payment is directly by credit card with several levels of security and the costs are lower. I love !
Remember, there is no miracle recipe , there is the one you concoct to achieve the perfect chemistry between your offer and the customers. Be creative and give love to your e-store.
6. Optimize your conversion tunnel
text written by Merka-TIC for payplug
Any good e-merchant measures his performance in sales and the amount of his turnover. It's a beginning ! To make it grow exponentially, there is an indicator to follow, the cart abandonment rate. Historically, the ratio of people has been 2/3, or nearly 70% of people who intend to buy but abandon the purchase and the American consulting firm Baymard confirms this in its latest studies. Why is this number so high and how can we reduce this rate of cart abandonment?
6.1. E-commerce statistics: what are the main indicators to master?
When we talk to you about a conversion rate of less than 2% and a cart abandonment rate of more than 70%, with a bounce rate of 50% you are not sure whether it is clear. But it's very simple:
Synthetic :
Conversion rate = number of buyers ÷ number of visitors
The cart abandonment rate = 1 - number of people who put a product in the cart ÷ number of buyers
Overall bounce rate = number of people who viewed only one page
Average basket: = average of validated baskets
Average basket "excluding port": average basket - shipping costs
Recommend rate: number of people who have placed more than one order / number of people who have ordered at least once
The transformation rate
To calculate it, we take the number of buyers and divide it by the number of visitors and we get the conversion rate. This conversion rate is directly linked to traffic and sales dynamics.
Conversion rate = number of buyers ÷ number of visitors
The general average is of the order of 2% but some experts know how to raise it sometimes very high, to more than 80%. We will see this in the next chapter.
The cart abandonment rate
To calculate it, we take 1 and we subtract the product of the number of people who put a product in the cart by the number of actual buyers.
The cart abandonment rate =
1 - number of people who put a product in the basket ÷ number of buyers
The national average has always been of the order of two out of three people, or nearly 66.66%. Recent studies tend to confirm that this figure is on the rise, to almost 75%. This is mainly explained by the multiplication of offers and the Internet user's need to compare.
The bounce rate of the site and pages
This is the number of people who viewed only one page and then left the site. This indicator could be the subject of an article on its own, as it is true that it can greatly panic some and that this general indicator does not mean much.
A good general bounce rate is between 30 and 50%.
If your site is not optimized for search engines and therefore to appear on generic keywords. This is called SEO - Search Engine Optimization. You will therefore only be found by your brand name. Your bounce rate will then be between 15 and 30%. Which is not high enough.
A 50% bounce rate means you are optimized for search engines and found on generic keywords. For example: "kitchen equipment". That's good, it means that your site catches people who don't know you.
If you have pages with very high bounce rates,
like for blog posts this may or may not be normal
Example 1: Soft pancake recipe
A high bounce rate is absolutely normal. The internet user only needs the recipe to achieve his intention: to make a soft pancake.
Example 2: How to choose your kitchen equipment?
A high bounce rate of over 50% on this page is not normal if you are selling kitchen equipment. This page is probably missing product information and / or links to categories.
Average basket: with or without shipping costs
The average basket is an indicator to follow because it will determine leading indicators, such as the profitability of promotional actions and therefore the cost of acquiring a customer.
The average basket in France has a strong tendency to fall. About 95 € a little less than ten years ago. It fell below the € 60 mark in the last quarter of 2019 *.
Source FEVAD
* Extract from the Fevad: https://www.fevad.com/chiffre-mois-75e/:
" It reflects a change in purchasing behavior on the internet, which increasingly concerns everyday products. It is the result of several factors:
Evolution of the "product-mix", with the increase in the relative share of online purchases of clothing, food, beauty, etc. for which the average baskets are lower than those of the "first" baskets (technical products, travel, etc.) ,
Increase in offers including free delivery and evolution of delivery methods in favor of out-of-home withdrawals (relay points, stores) and unlimited delivery services,
Boom in purchases on smartphones for which the baskets are currently a little lower… "
To remain pragmatic, a low average basket does not allow a high acquisition cost and a lot of latitude on promotional actions relating to shipping costs. This is why we must imperatively try to increase it by packaging offers.
If you sell condiments and your average basket is 25 €, you will try to pack assortments to pass offers at 40/45 €.
This average basket will help us to determine the postage paid (i dally 50 € in this example).
Hence the importance of analyzing the average basket, with and without the port.
6.2. Lift the brakes, upstream of the "basket"
E-commerce is the dream of many merchants because they think that it is simply a question of putting their catalog online to see sales increase… it's a little more complicated than that! You can be excellent in physical stores, it does not guarantee your arousal on the internet. However, we are talking about commerce and in both cases, you have full control of your brand image and sales dynamics.
Brand image and relationship of trust
Whether you are a big brand or you are starting out in e-commerce, you need to create a relationship of trust with the Internet user. The big brands benefit from a strong aura but this is not a sufficient guarantee to win the trust of Internet users. How to do ?
The elements of reinsurance will allow you to lift some of the obstacles to purchasing.
User experience highlights reinsurance elements such as
A clear perception of your "marketing positioning" through design but also editorial and all of your media content: pdf, videos….
Company history and its value system
The existence of one or a network of physical stores
Understanding customer needs requires an important information system starting with a "buying guide, how to choose?" "
Customer reviews inside the site but also outside
Customer feedback on social networks
Relations presses
… And
A quality after-sales service
This last criterion weighs on the act of purchase and is important for 92% of consumers. They want the ability to return defective or damaged items upon delivery.
Sales dynamics and event sales
Event selling is a concept created to make it easier for prospects to buy by creating a particular event. By announcing apromotion limited in time, by offering transportation, a gift to the n-first buyers and by creating occasional tempting offers, the customers are more numerous.
The explosion in the number of sales in record time is therefore a fact that describes the Black Friday phenomenon well.
Design adapted to your target
Your site is your showcase, you must make it attractive, "real", accessible, fast and intuitive. A design corresponding to your positioning is the basis of your positioning. Today's CMS all meet these navigability standards, especially on mobile.
It is important that your graphic universe is chartered with the colors of your logo.
Personalized experience and buying guide
Selling online requires education: the user experience is an engaging experience.
Responding to his problems and guiding him in his purchasing process allows him to train in the sales cycle well upstream of the product sheets. However, you can opt for very complete product sheets that fulfill this role.
Many sites use chatbot-type plugins in order to guide the prospect more quickly to the offer that corresponds to him.
As you can see, in e-commerce, there is commerce. A good product mix and good control of your image will help you develop your sales. We are now going to approach the "e" of e-commerce, the specificity of online sales: the sales funnel.
6.3. How to optimize your conversion funnel?
The conversion funnel is the translation of "Sales Funnel" which means sales funnel. This concept makes it possible to distinguish and isolate the stages of the sale in order to improve them.
Each step of this funnel has a different purpose and is relatively short.
Step 0: Capturing qualified traffic and measuring the cost of acquisition
The first step is to create a system that allows you to manage the traffic attracted by your products but above all the theme you are dealing with and the problems that your products or services help to solve. You must then set up a system that works for each of your customer segments in order to maximize the Return On Investment - ROI (ROI in English) of your various acquisition leverage.
Creating a loyalty system is a significant plus as it is true that building loyalty costs much less than acquiring new customers.
Step 1 The product sheet
This section is the basis of your sales funnel: it conditions the perceived value of your product. The sheet must highlight the benefits to the problems of each of your prospects. The promotion, gift pack or other buy-it-now incentive should be visible at first glance.
Each offer must be clear (the characteristics, the mode of use, etc…), it must reveal the fact that you understand exactly the problems involved. The prospect must be impatient to receive the package which will improve his life.
In terms of color codes, graphic designers often make the mistake of confusing system buttons with conversion tunnel buttons and therefore giving them the same color, in accordance with the graphic charter.
However, this button needs to be highlighted in order to mark the actions to be followed throughout the ordering process.
Step 2: Cart page
Most CMSs meet the criteria for a good standard shopping cart page:
You must be clear and precise about the contents of the basket
The list of products that are present in the basket must be clear, concise and recall:
A product photo
The name of the product and the reference, or sku
Product characteristics: ex. color, size, etc ...
Their availability: in stock, in the process of supply, etc ...
The unit price
Quantities
Inform about deliveries
The main obstacle to buying online is the delivery price and that is understandable.
Who is happy to pay € 15 shipping on a € 70 order?
What are all these Internet users doing who put the product in the basket and do not go to the end? It is possible that they are just checking this cost, is not this a common practice adopted by all?
The information displayed relating to the delivery must be precise and complete by listing the available delivery methods if there are several, it is simply necessary to display the order total and the total with the delivery costs.
Inform about the carriage paid
Display the additional amount that will allow you to benefit from the carriage paid
This practice will allow you to increase your average basket because the carriage paid is an important element in the act of purchase. Mastering it well can help you drastically increase your sales.
Step 3: Command "Guest" or with "Create an account"?
Why force customers to create an account? What is a guest account?
e simple fact of allowing its customers to place their order in "guest" mode , that is to say without having to go through the "account creation" box or by a Login / password identification (often forgotten), a large e-commerce site increased its sales by 45%, or 300 million dollars earned in one year. Here are figures which make you dream but which should make think more than one in France ... The customer will be anyway obliged to put his address of delivery. If you have his email, a follow-up can then allow you to easily contact him so that he can complete his information. At worst, a small deduplication step will be necessary ...
6.4. Zoom in on your payment system
We have chosen to devote a chapter to this point, since it is the heart of your business. Choosing the online payment that could provide a flawless billing experience for your customers is often difficult. 57% of Internet users actually want transaction security while the rest want to be reassured about the security of their personal data. Which of all of these alternatives is the reassuring payment solution that has reasonable commission fees?
Payplug: the payment solution for French merchants.
Payplug is a newcomer to online payment solutions. Its goal is to replace the bank and it promises faster bank transfers than these competitors (in less than 48 hours).
The simplicity of its installation and its use on several sales platforms (shopify, Wizishop, Livi, etc.) make it a conversion-oriented tool. It is to be tested according to your type of business, but in general, the price of the subscription and the commission fees are interesting.
The conversion funnel of its users is therefore more efficient because the transfer is fast and the page is customizable, as is 3D secure. Depending on the tastes and preferences of users, the obstacles to purchasing are therefore minimized. Its biggest plus is that it has quality customer support in French.
Paypal: the market leader
Existing since 1998, this payment system is the most used today. For small amount bill payments, it remains the number 1 choice for everyone out of 202 countries around the world.
It has effectively enabled thousands of web entrepreneurs to set up an e-commerce site in 3 days maximum. Quick and easy to use, paypal has established itself as the preferred wallet for all e-merchants but also for a large part of consumers.
If in the purchasing habits of your customers, they use paypal, you must therefore include this method of payment on your site. However, people are not necessarily used to buying items from 200 euros to 500 euros with it. In this case, they turn to payment by Payplug or Stripe.
Stripe :An American online payment company created in 2009
With more than 100,000 companies around the world using it right now, Stripe often updates to address user issues. It is thus quite efficient and complete.
But its limit is at the level of customer support which is in English. And although all business transactions and disputes are taken care of by the latter, some French people have difficulty with English.
Still, it has a custom kit creation option with special rates depending on the country. In short, you must test for yourself and ask at least 2 payment methods. You will only have to choose those which will be the most practical for you but especially for your customers.
In summary :
You must test at the level of the diversifications of deliveries and payments to identify those which correspond to your target market.
From time to time, perform event sales techniques: promotions, gifts offered to maximize your sales in the short term. And if possible, offer free delivery and quality guarantees like a refund, replacement or possible return to sender.
To ensure the sustainability and development of your business, have these 3 systems: traffic management, conversion management and a loyalty system. These systems will be made via mindmaps that will guide you on the points that work on your customers. So you don't have to always reinvent the wheel and you can easily delegate.
Find the right payment that will help you make more sales. If possible, make installment payments for payments over $ 200.
Test and innovate your sales funnel, never rest on your achievements. Try out new techniques based on your notes on the 3 systems.
Now all you have to do is get to the hard part: practicing this advice from the professionals. Only stand out on one of these points and you will see changes in the number of your sales. With that, the team wishes you good future sales.
Specialist in growthacking and e-commerce, you will benefit from our experience to develop your contacts and your turnover in record time!
SEOCAmp Paris 2020
Black Hat Cycle Case Study
How to self-finance your startup with aggressive netlinking? or the story of the launch of a platform that without branding, without social networks, without (marketing) partners and without legal notices... generated €100,000 with just a few web pages , good marketing and good SEO!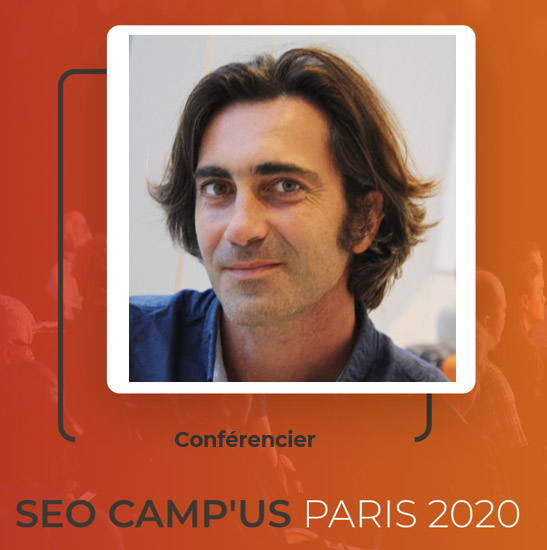 Return on investment
Did you know that google referencing is the central pillar of your communication? Undoubtedly the most profitable leverage around which your paid advertising actions should revolve.
Free quote

We offer professional SEO services that help websites dramatically increase their search score to compete with the highest rankings even when it comes to highly competitive keywords.
Receive one free advice per week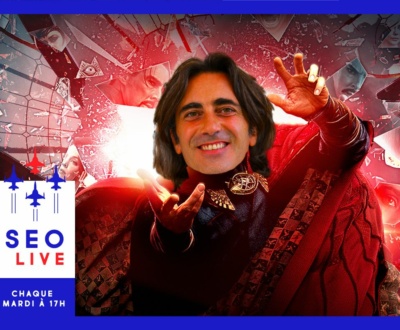 GPT-3, seo-txl, Jarvis, OpenAI, Architect… The enthusiasm for these tools is so great…