How did I become an SEO consultant?
As part of their BTS in communication, students wanted to interview me in order to learn a little more about the profession of SEO consultant which consists in improving the natural referencing of websites.
What is your professional background?
It took me years to become a good SEO consultant. I have a master's degree in international trade at IAE Pau in 2005 and then I was able to work in industry, as an assistant to the manager of the client pole of a L'Oréal supplier, Reckitt Benckiser, Unilever . A predominantly logistics position, interesting but not exciting.
In 2008, I took on a job as a business manager in a software company in order to manage resources, large clients and institutions such as the Bayonne Chamber of Commerce in the department of the Atlantic Pyrenees. The cost of a fairly basic website was 5 - 8,000 € HT at the time.
Work with engineers, coders, graphic designers in production and manage issues of good communication with clients. In short, I really liked managing the entire project, from sale to delivery, including production monitoring.
The subprime crisis arrived and my employer had to go out of business. However, what I was doing was working well and bringing good results to clients, I decided to go on my own, as a freelance.
What motivated me then was to make local SMEs, artisans, in 2 or 3 months the turnover they had made in two or three years on the internet. The irrefutable sign that we had to continue.
As a client, I had local producers, Espelette pepper, chocolate and Bayonne ham. The latter went from 0 to over 200 thousand euros in turnover on the internet.
One thing led to another, I learned the tricks of the trade: developing strategies for winning over and building loyalty, that's my core business. Today, I developed the dual skills of seo marketing, linked to brand building on the internet and advanced technical SEO. This is what real estate clients were also asking for.
I was in Paris last September to give a conference on a textbook case, OceanAdventure.surf, a platform that sells surf lessons and surfcamps located in France and abroad exclusively on the internet.
It works a bit like an uber, but with a selection of the best providers. We made 120,000 euros in sales of surf lessons this summer, in full covid. This encourages me to aim for 500K € in 2021.
What training did you take to become an SEO consultant?
I am not a great experience of academic training and when I give a course I warn the students that
"I am not a teacher and I have no patience!"
It is true that I am very "operational". I like the terrain and that I learned late. However, I like to teach, it allows you to take a step back and explain to "normal" people what we do.
In my meager experiences, I have sometimes been asked to take anachronistic training of people who are not in the trade. For e-business students, I was asked to give a 100% technical SEO course. I refused because
the technique is one of the fundamentals to be mastered, that's for sure, but the real challenge for these young people will be to deploy good content and to master the fundamentals of netlinking.
What amazes me is that Masters in E-business didn't know what SEO was. Today I feel like SEO is so obscure that few people really understand what it is and how it works.
It is not surprising, the communicators of the sector are sailing on 3 trends:
obscurantists, or mystifiers who put their noses on technical details that are almost unimportant,
the dream sellers , who will make you believe that by buying their solution, you will become rich but by doing it they are the ones who become rich,
liars , these pseudo companies, which are sometimes very large, who tell you that they are working in partnership with Google. Live… the heavens opened just for them… it's worse than religions!
Add to that the WhiteHat Vs BlackHat war: those who follow google's guidelines to the letter and those who have found techniques to speed up results . Each one pulls the blanket over him saying that you will catch a cold by sleeping with the other ...
Today, it is not that difficult to get results on low-competitive queries.
You have to master the fundamentals and know the most effective lever arms. In class, I explain the basics to the students. The technical base, the content and the popularity , I try to use words to be didactic, it's a new challenge, talking about Netlinking to students like you, it's not easy. So, I'm talking about influencers, fashion blogger and I try to adopt the jargon that suits you. This is pedagogy, isn't it?
Quick results, where there is no competition it is not difficult, then the stronger the competition, the more we will have to progress and learn, like a racing driver, to look under the hood.
The real difficulty is to find its trajectory, a tactic adapted to its activity. For that, there are no secrets, you have to test! The secret is that there are no secrets.
It is the work that produces the results, sometimes better at times than at others, but this dynamic is really the one that brings success.
So, I would tell you, that no, there is not a lot of good academic training because it has to go through operations directly on the web and that is the field. The more we advance in the competition, the less relevant training there is and the more expensive it is.
It is normal that these trainings have a high price because they are specialized in one aspect or another of SEO. SEO breaks down by specialty branches again, did you know that?
I own a few hundred sites that allow me to do tests, and hundreds of others that allow me to push client sites. So I learn something new every day, whether it's on servers or on sales pages, that's SEO today.
In the old days, at the start of 2000 things were much simpler and with the exponential growth in the number of websites, things are getting more and more complex but it is worth it. There is a lot of money to be made on the internet.
The google algorithm is evolving all the time. There are things that were valid 10 years ago that are no longer valid today and vice versa and all that if you don't test it, you don't know it.
What exactly does your job consist of?
So that you just understand, our goal is to take positions in google in order to capture traffic and achieve the goal (s) . In the case of an e-commerce, it is about selling, in real estate, it is about establishing contacts… but that is not all!
Beyond controlling the distribution of products on Google, we are often the architects of the client project.
That is to say that we pilot the entrepreneurial project with him, by activating and measuring the Return On Investment of the various natural acquisition channels, paying ... in BtoC, or in more closed BtoB processes sometimes.
Who does what ? It depends on the size of the project. Whether simple or complex, in general, we manage the project alone or in pairs, it depends on the specialties necessary to achieve the objectives. We have colleagues specializing in technical optimizations on specific technologies: nature of the code or type of E-commerce CMS, in performance measurement, in one type of link, others in the development of specifications ...
To simplify, I take care of framing the 3 pillars of technique, content and popularity. But that is complicated and today we have to go beyond the fundamentals ...
How does your job relate to communication?
Precisely, I am finalizing an illustration in order to model the web landscape and the SEO players because today it is unclear for the project leader.
We have surface communication that responds to skills in digital marketing and classic customer-oriented content marketing.
The role of the SEO consultant is to frame everything that the project leader does not see and that can be qualified as a technical base, in accordance with the compliances of Google, of its guide lines.
The role of the SEO consultant will be to ensure that the two combined forces, technical and marketing, converge towards a common objective: to reach the entire target market segment!
To be taken in its entirety, this market segment must cover all of the targeted keywords, which can only be done by combining marketing, technique and hacking which goes beyond google guidelines but whose risk is penalty is zero.
So, are you also putting in place a communication strategy?
Generally not, because often companies have a marketing department and a manager whose job it is.
The SEO consultant comes with the technical part and the best practices that allow the Marketing Manager to get the best Return On Investment - ROI from ongoing operations.
As much as it is true that working hand in hand with marketing is important, it is also true that many SMEs do not have such a service.
Companies have the know-how and ask us to provide them with the know-how.
So, yes in this case, we can be led to pose a communication strategy. This is where we put a positioning and an editorial line that will be taken up by a writer sensitive to the theme in order to have the best storytelling possible.
What are the qualities required for this job?
At the beginning when I was not doing netlinking, I dared not say creative because the job is basically that of a librarian who recycles content in order to structure and organize it for its understanding by Google.
Today, I think that creativity is fundamental in both Offsite SEO strategies and on-site acquisition strategies, even if this goes above all through marketing and copywriting skills.
Example of the Craftsman, producer of Espelette pepper - turnover of 500K €
The latter had written a very comprehensive book on the subject. Blessed bread for any SEO, it allowed me to focus on customer typologies and sales analysis in order to understand the barriers to purchasing: my knowledge of the product and its use
So I had to find in 2 sentences how to avoid this question in order to develop sales: Espelette AOC pepper is the pepper from the Basque country. It is useful for all your dishes and is appreciated by all because it is warmly spicy and powerfully aromatic.
We obviously created content pages to support these elements but what was a surprise was to see that the most popular page from this site is: Is the Espelette pepper very hot?
Beyond the message to be conveyed, positions in google are our added value. Here again, marketing positioning has a lot to do with positioning in google.
A typical week for you?
A typical week can be broken down into three stages: relationships for prospecting new customers, human and administrative organization and personal production.
25% of relationship time,
25% of organizational and human time, administrative and
50% working time.
Relationships are super important. It can be 25% of the time. As they say, often it is by giving that we receive and well I am not stingy in "free advice", listening to needs, meeting companies… and then I also learn from the experience of my peers.
The positions in Google, it is either you who take them or your competitors!
In this working time, we can also count blog posts and advice pages because that is the new market economy. Free advice is what makes it possible to capture Internet users when the product sheets in your catalog are no longer sufficient ...
Anything that is not prohibited is allowed!
In terms of SEO production, I'm having a lot of fun and even more since I started oceanadventure.surf.
Which makes me think that the third part, which also represents like prospecting almost 25% of the time, is administrative and organizational, personal training or even new staff.
Today I have trouble finding a salesperson who sells surf trips over the phone.
What tools do you use?
Conversion measurement
Google Analytics and its derivatives
Technical performance
PageSpeed Insights
WebPageTest.org
GtMetrix
Mobile optimization test
GSA – Google Search Console
Meta tree analysis
Screaming Frog
Keywords
Google Keyword planner
Google Suggest
Google Trends
Yooda Insight
Text optimization
Yourtext.guru,
1.fr To optimize texts
Answerthepublic.com
Netlinking analysis
SEObserver How did we do before SEObserver?
Do you use Google Analytics?
Over time, less and less, except when the mission lends itself to it.
In general, I take a look at the statistics of the past year when I have a new client.
I am rather focused on the positions of my web pages in the results of Google and on those of the competitors because I know that a position can weigh a few tens of thousands of euros.
General analytics-type statistics are good for webmasters and those who want to measure the results of on-site and offsite actions. What is important t which goes beyond analytics is the tracking of navigation routes and the calculation of the Return on Investment of advertising actions on different channels: google web, mybusiness, facebook… and we use Data instead Studio.
This is where you have to understand that there are several trades in the profession. The configuration of Data studio, very important when you want to spend 200K and go towards 500K € in turnover. They are analysts.
Me, I target google positions and that is enough to know that the turnover will increase because there is the payment terminal. It is the CA that interests the project leader.
But in an ideal project, obviously, we measure and optimize the performance on the intermediate stages. This is where you can work on AB testing on Landing pages.
It's hard to really measure performance with Google Analytics, it's better to go for a specialist and work with Data Studio. A tracking specialist will use specific tools for tracking the customer journey by channel in order to control online advertising budgets.
Today, we must bet on Google, but also minimize the risk of dependence on a single channel. You have to be offline, in the physical world, you have to be multi-channel on the internet in order to diversify the sources of acquisition and perpetuate a business.
How long does it take for natural referencing to be effective?
It depends on the competition, the less competition there is, the faster it is.
Take the example of the Anglet baker, I put it on Google Maps and as soon as I made the change it is visible first, it is almost instantaneous on small requests even if there is competition but the baker are not communicators.
On a very competitive request, typically "bank comparator", a textbook case, this can take a year. It's not easy, there is a lot of competition.
On average concurrency requests, this can take a few weeks to a few months.
The particularity of an SEO campaign is to target a set of easy, moderately difficult and difficult queries in order to allow a rapid and progressive Return On Investment over time. What's great about SEO is that you capture a free source of traffic that grows over time.
Paid SEO, how much does it cost on average?
It is expensive but it is essential.
I am in the process of preparing an article on the first position which will give you click-through rates according to the positions. Some say Google ads account for 50% of clicks. In absolute terms, this is false because the big queries in Google are information, it's the weather, questions such as "at what age did Napoleon 3 die?" ". This is all that will be the famous 0 ranking and the rich text snippets by Google itself, and which does not require any click to be seen.
On the other hand, on the transactional request in E-Commerce, the advertisements are very important and often very aggressive, commercially. There we can have very high click-through rates.
On these requests marked by an intention to purchase, we can have very incentive commercial offers, and suddenly, mobilize a higher click rate: cf. Black Friday, sales, Christmas periods ...
To answer your question, on how much does it cost, there is not really a rule, because it is an auction system based on competing ads. It can climb quickly.
Ex. $ 500 the request "lawyer for criminal in palms beach" but it pays!
For my surf and surfcamp sales platform, I don't have a lot of leeway because I am commissioned at 15% and 20% on sales. For this reason, I limit the advertising budget to 5% of turnover.
I don't have such strong conversions and results when I don't activate paid SEO and even though I'm good at SEO. I need to have a different speech than the one in the pubs.
To answer your question in terms of budget, then there are those who make a lot more margin and who can afford to spend more. This is where the advertising budget is optimized because it is very easy to lose money on advertising.
On Facebook, their targeting system has improved a lot even if it remains very obscure, we think that there are huge privacy issues but it is extremely well targeted. The trend is to go towards undervalued and therefore more profitable advertising channels.
Your SEO solutions are for what types of clients?
For example, artisans, local culinary partners who produce real added value and who have national ambitions. It is in fact that which is interesting for me to work, the baker of Anglet, it is not because we will have difficulty measuring its return on investment and knowing if it will really gain by putting 2- 3 or 5 thousand €. For me, it's almost bad clients that made me waste my time for nothing. Already, educating artisans who are producers, in e-commerce, it is not easy to fight with bakers, local businesses. I am not processed for.
And so, to answer your question, there are locals who have national ambitions and there are some who start right away with national ambitions, and they really have a challenge to be located on the web after that can also go through small local artisans I have in my network a guy who is well advanced in the season on the rental of electric bikes, and did not have a shop, he said to himself I will perform on the web except that 'they had taken a small site that was a little too heavy, a wix, but on locale that's enough, I helped it with Google Maps. He took the top 3.
"You saved me the season" with two blows of the pot spoon, he managed to win a few thousand euros. It all depends on the issue. I need people who know that there is a stake in investing in a site to capture traffic and monetize it.
What salary bracket does an SEO consultant earn?
Very good question. So yeah, it's a very stressful life because it was tied to the cash flow and the bank account level.
It was very hard for a long time because precisely, I made the mistake of wanting to find capacities in E-commerce and to be the webmaster of small craftsmen and to be paid three francs six sous because the guys do not not realize, even if they make in three months, the turnover that they had made in three years, it is not hundreds of thousands of euros.
The butcher who sells 200,000 euros of ham took 7 years without an advertising budget. So, at the beginning, I was paid on a commission basis so at the beginning the commission of 0 is 0, so I did that in addition to my job, I was employed during the year we made 20,000 euros. But the more it goes up there, the more the commission goes. Today, out of the 200,000, I earn 10%, but I have to pay providers.
So the more volume you make, the more money you make, the more people and expenses you have to pay. And so, ultimately, the business of an entrepreneur. It is not at all the job of employee must go to the bottom. Immediately and not crash.
In town in Bordeaux, in Paris, if I had to become an employee I could claim an annual gross of 50 to 60 K € so, in all honesty, my turnover must be slightly lower.
Specialist in growthacking and e-commerce, you will benefit from our experience to develop your contacts and your turnover in record time!
SEOCAmp Paris 2020
Black Hat Cycle Case Study
How to self-finance your startup with aggressive netlinking? or the story of the launch of a platform that without branding, without social networks, without (marketing) partners and without legal notices... generated €100,000 with just a few web pages , good marketing and good SEO!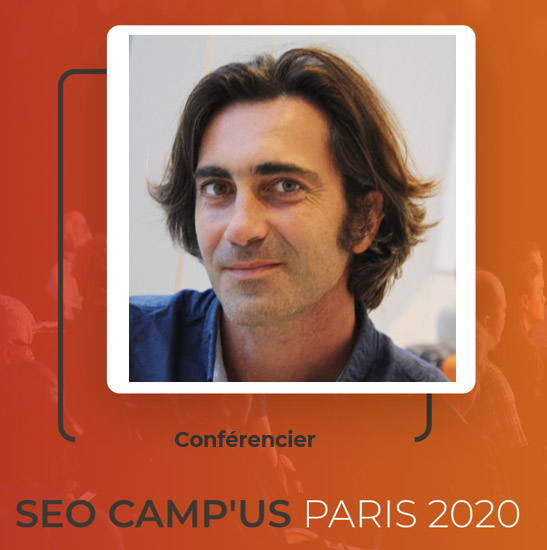 Return on investment
Did you know that google referencing is the central pillar of your communication? Undoubtedly the most profitable leverage around which your paid advertising actions should revolve.
Free quote

We offer professional SEO services that help websites dramatically increase their search score to compete with the highest rankings even when it comes to highly competitive keywords.
Receive one free advice per week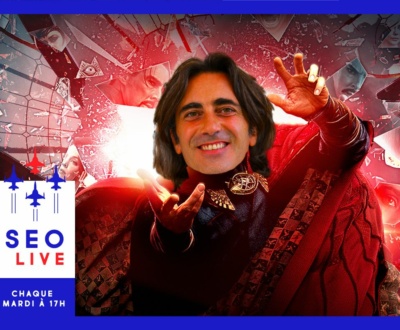 GPT-3, seo-txl, Jarvis, OpenAI, Architect… The enthusiasm for these tools is so great…