SEO Switzerland: how to succeed in multilingual SEO
SEO , or natural referencing , is a complex and constantly evolving field.
Positioning your web pages at the top of search engine results pages, and ideally Google , is therefore a challenge for many companies. In Switzerland, the challenge is quite different. In the country with four national languages , multilingual referencing is almost essential.
So how do you properly reference a Swiss site in each of the geographical areas? Our friend Patrick Perret, expert in Geneva website creation can confirm it! Several best practices exist, combining the three pillars of SEO: technical ( hreflang attribute in particular), semantics ( specificity of local languages ) and netlinking ( acquisition of local authority links ).
Importance of SEO in Switzerland
SEO has become an essential marketing tool to establish a company's reputation and develop its brand image. This cannot be discussed, or in any case more. Switzerland is therefore no exception to the rule. On the contrary, statistics relating to the consumption habits of the Swiss on the Internet tend to confirm or even intensify the trend in Swiss territory.
Thus, according to the Federal Statistical Office (FSO), " more than 9 out of 10 people use the Internet in Switzerland . Almost the entire population under 55 and more than half of seniors aged 75 and over surf the web "(2019 figures).
These particularly high figures position Switzerland slightly above European averages . Still according to the OFS, online purchases are also above the European average, a figure to correlate with the fact that, at federal level, the higher the income, the greater the use of the Internet. .
The country of four official languages
In addition to this propensity to use the Internet, Switzerland is also a unique country. The Confederation indeed has a unique linguistic landscape , with no less than four official languages:
German , grouped with Swiss German (62.6%),
French (22.9%),
Italian , grouped together with the Ticinese and Italo-Grisons dialects (8.2%),
Romansh (0.5%).
In addition, there are non-national languages , on the increase and including in particular English (5.4%), Portuguese (3.7%), Albanian (3.2%), Serbian, Croatian (2.5%), Spanish (2.4%) and other various languages (7.7%). The figures therefore clearly show that certain non-official languages are more represented than Romansh, which is nevertheless a national language. A Swiss specificity making natural referencing on Swiss soil even more complex.
Finally, and in the perspective of a global overview of the Swiss situation, we still have to take into account the specificities of local languages, which has a direct effect on the semantic approach of federal SEO . Thus, the French of Switzerland differs from the French of France ( native rather than cell phone , ninety rather than ninety ). The same goes for German which, in addition to using different and often borrowed words from French ( trottoir against Gehsteig , velo against Fahrrad , hairdresser against Frisör ) and not using the ß presents a complete Swiss counterpart: Swiss German. A set of dialects initially only spoken, Swiss German thus begins to be written, especially by the new generations.
Natural referencing in Switzerland by technology
More than any other country, Switzerland therefore offers SEO a complex linguistic package, integrated into a single country. Fortunately, several good practices allow you to come out with honors and position a site effectively on the different languages targeted by a company.
Here are the main ones.
Domain name extension and hosting
The choice of the national extension .ch , of a subdomain / sub-directory (for example by language (fr.monsite.ch or monsite.ch/fr) or rather of a .com depends above all on the target (national, international).
However, the solution consisting in opting for a subdomain or a subdirectory is particularly suitable for sites by language. In addition to clearly delineating the different versions of the site, it is a particularly effective solution, offering rapid results , without being costly for the company.
This solution does not require the hosting of the site on servers located in Switzerland either, even if, as far as possible, this is a preferred solution. On the contrary, it is strongly recommended in the case of a generic domain (.com, .org, .biz), corresponding more to companies with an international aim.
Translation
Creating a multilingual site obviously involves translating all of its content into all the target languages. However, the translation work does not stop there. It is also necessary to ensure that all the technical elements are also translated, including alt tags (images), urls ( url rewriting ), metadescriptions, etc. In the absence of metadata in the corresponding language , the crawler (the robot responsible for indexing the pages on behalf of the search engine) will be confused and may incorrectly index the pages , or even not index them.
Internal mesh
The internal mesh of a multilingual site does not differ from a monolingual site. However, the structure of the pages between them must be designed by version. It is therefore advisable not to mix the languages , under penalty of instilling confusion in the minds of both users and the algorithm.
Netlinking
Good SEO does not happen without good netlinking. In the case of a site with different languages, you should encourage links pointing from authority sites , but also from sites of the target language and countries : .ch or .com sites with French content to the French version, sites in .ch or .com with content in German into the German version, etc.
Duplicate content
Finally, and this is a particularly important element, you must at all costs avoid letting Google think that your content is duplicated. The ahreflang HTML attribute is there for that. Placed in the head of a page (header), ahreflang allows you to specify the language of the page and thus avoid duplicate content .
It is used as follows:
Of course, only one of the above lines should be placed in the code of a web page , corresponding to its language.
By following these few tips, it is therefore possible to organically reference your multilingual website , even in a country as linguistically complex as Switzerland.
Specialist in growthacking and e-commerce, you will benefit from our experience to develop your contacts and your turnover in record time!
SEOCAmp Paris 2020
Black Hat Cycle Case Study
How to self-finance your startup with aggressive netlinking? or the story of the launch of a platform that without branding, without social networks, without (marketing) partners and without legal notices... generated €100,000 with just a few web pages , good marketing and good SEO!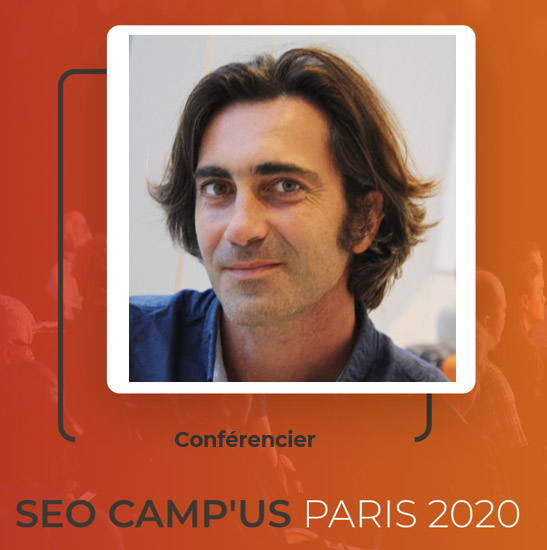 Return on investment
Did you know that google referencing is the central pillar of your communication? Undoubtedly the most profitable leverage around which your paid advertising actions should revolve.
Free quote

We offer professional SEO services that help websites dramatically increase their search score to compete with the highest rankings even when it comes to highly competitive keywords.
Receive one free advice per week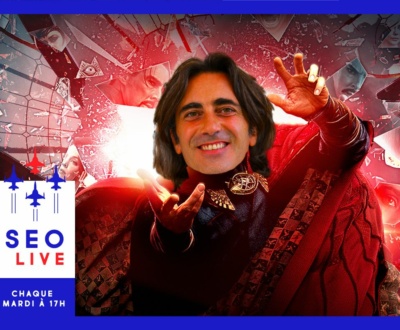 GPT-3, seo-txl, Jarvis, OpenAI, Architect… The enthusiasm for these tools is so great…